Oct 10, 2023
Treatment Highlight – Shiatsu Massage
|
Posted by:
Ragdale Hall Spa
With so many massage treatments to choose from, we often find ourselves wondering did we choose the right one? In this blog we wanted to highlight a traditional Japanese therapy, the Shiatsu Massage, and when performed by our highly trained practitioner, reveals to be a much deeper experience in body and mind too.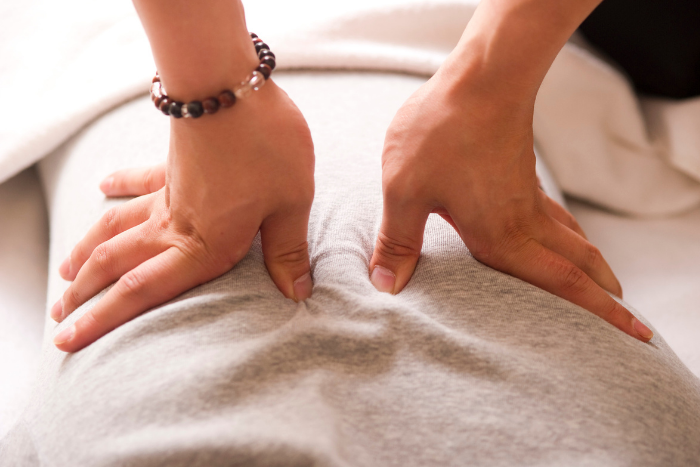 In Japanese, the word shiatsu means finger pressure, and by nature is a more holistic treatment combining acupuncture practises, massage techniques and with the right movements, can help to free any blockages in your mental well-being too.
Shiatsu practitioners believe that this therapy stimulates the circulation of your blood, helps to release toxins and tension from your muscles, and encourages your hormonal system. With all these benefits, for hundreds of years, this therapy has been performed all over the world with many returning with specific complaints and finding it not only relaxing, but also comes with a sense of healing peace.
Picture your journey beginning as you enter a softly lit treatment room, take a seat in a specialised Shiatsu massage futon, and allow the soothing sounds to transport you into a realm of serenity. Unlike most massages, loose-fitted clothing is recommended as oil and lotions aren't used allowing the practitioner to be led by touch rather than be distorted by other senses. To begin, our professional practitioner starts his work by asking a series of questions and gauging your emotional wellbeing through voice and body language, this then tailoring your treatment over the 55 minutes you have together, so you receive maximum peace and relief at the end.  You can expect this non-invasive therapy to go through a series of stretching, tapping and pressing techniques by following the channels and helping to restore your energy reservoirs to overflowing.
When speaking to our experienced practitioner, John, he replied "When choosing a Shiatsu massage over a relaxing massage, I will make it my goal to bring peace emotionally and physically, this is the beauty of Shiatsu massage it brings a sense of peace deep within".
Benefits of Shiatsu:
Relief from Back and Muscle Pain
Sports Injury Recovery
Mood Elevation and Well-being Enhancement
Stress Relief
Digestive Problems
Anxiety Reduction
Once your time comes to an end, you will be able to have a private conversation with the practitioner to discuss their findings when performing your massage, making this an experience that is completely bespoke to you and different every time. We recommend this therapy to be something that you can use to prevent future pain and with one visit a month, we feel confident you will feel a positive renewal in body and mind.
If you would like to try Shiatsu for yourself and experience this non-invasive healing therapy, during your next visit, please see https://bit.ly/shiatsumassageragdalehallspa for more information.
2 responses to "Treatment Highlight – Shiatsu Massage"
---