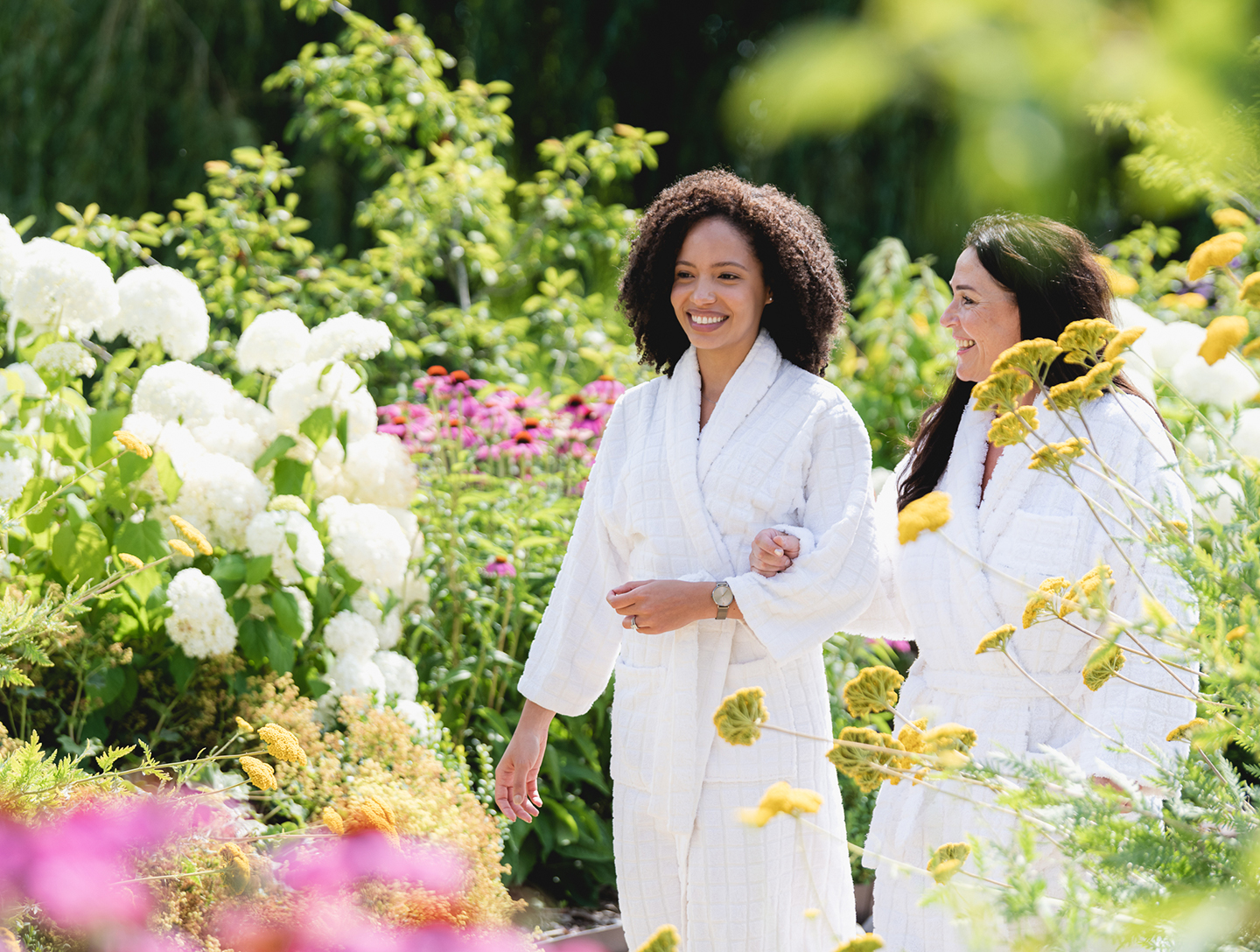 Ragdale Hall Spa is a multi-award-winning privately owned, dedicated spa, with facilities and indulgent treatments designed to help you relax, unwind and feel at ease, so you can reset your mind and body.
We have the most extensive spa facilities anywhere in the UK including six pools, all available at no extra cost. You will be guaranteed an experience tried, tested and perfected over the last 30 years and regularly voted Best in the UK.
With over 100 therapists and a huge and ever evolving treatments menu, you will be pampered to your heart's content or inspired by our innovative fitness and relaxation programme of studio, pool-based and outdoor activities.
Sit back and enjoy appetising and creative food and drink in beautiful areas. Whatever package you choose, you'll have at least one meal included, if staying overnight, then all three!
Ragdale Hall Spa, a place where time has exceptional quality.
More Information
Overview
Established as a spa since 1973
Since 1990, Ragdale Hall Spa has been a privately owned family run business. Ragdale Hall's owners are Michael Isaacs and Penny Nesbitt.
Our Ethos
Each and every year our passion for delivering an outstanding service to our guests increases. We believe that through our commitment to the smallest detail, our guests can relax and unwind whilst supported by a professional and friendly Ragdale Team.
General Information
Minimum guest age is 16 years
Treatments – most spa days and spa breaks incorporate inclusive treatments, dependent on the package type.
Nearest airport is East Midlands
Nearest main line train station is Leicester
Driving distance from London is approximately 110 miles (2.5 hours)
Social Responsibility Statement
Ragdale Hall Spa takes account of economic, social and environmental impacts in the way we do business, with socially responsible behaviour built into our core values. We aim to carefully manage our relationships with all stakeholders including our guests, our staff, our suppliers and the community.  View our full Corporate Social Responsibility Statement
Gender Pay Gap Report
At Ragdale Hall Spa, we are committed to building a diverse and inclusive workplace that gives equal opportunities to all employees irrespective of gender. Our data has been calculated according to the requirements of the Equality Act 2010 (Gender Pay Gap Information) Regulations 2017. View our full Gender Pay Gap 2022 report