Dec 20, 2022
Ragdale Hall Spa launches a calendar of six Wellness Retreats new for 2023
Posted by:
Ragdale Hall Spa
As 2022 draws to an end, many of us will start to look ahead to the new year, with an optimism at the opportunity to leave old habits in the past and create new resolutions and routines in 2023. In response to the recent prioritisation of wellness by consumers, Ragdale Hall Spa has launched a calendar of six Wellness Retreats new for 2023. Each immersive three-night retreat has a centralised theme which runs through the carefully curated programmes of workshops, specialist activities, expert talks and spa treatments. The goal of each Wellness Retreat is for the participating guests to experience a revitalising escape from their everyday lives, and to make meaningful changes to their wellbeing through the activity programme which is delivered within the scenic location of Ragdale Hall Spa. Guests will leave the Wellness Retreats feeling rested and renewed and armed with knowledge and techniques to improve and maintain their wellbeing in their day to day lives.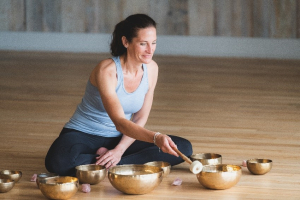 Each of the six Wellness Retreats focus on a different theme that can impact our overall wellbeing from: sleep, weight control, inner confidence to the menopause. Every retreat contains at least seven specialist sessions focused on the specific wellbeing theme of the break, and two nourishing spa treatments to compliment the retreat's central theme. During the downtime between sessions guests can unwind in Ragdale Hall Spa's extensive facilities which include six pools and Thermal Spa with 12 heat and water experiences or burn off some energy in one of the 20 complimentary daily exercise classes. Nourishing meals are included throughout the three-night stay including breakfast in bed each morning and a three-course lunch and dinner.
Dean Hodgkin, Health and Fitness Consultant at Ragdale Hall Spa said "Our new Wellness Retreats have been carefully curated with a holistic approach that exceeds 'mind, body and soul', to make sure that the six dimensions of wellness (health, fitness, nutrition, appearance, sleep and mindfulness) are all considered. We have all seen the demand for wellness increase in recent years, and what better location to deliver a retreat than at one of the UK's leading spas".
The first Wellness Retreat of 2023 is the Serene Sleep break on 18th-21st March, which focuses on building and maintaining better sleep habits, for better overall health. It features specialist activities including Yoga Nidra, immersive workshops on topics from recipes for sleep to deciphering the meaning of our dreams and 90-minutes of treatments including a soothing 40-minute ELEMIS Nourishing Milk Ritual. Prices per person start from £807 for a three-night retreat which includes all meals.
For more details on Ragdale Hall Spa's Wellness Retreats visit www.ragdalehall.co.uk or call 01664 433 000.
---