Sep 05, 2022
Ragdale Hall Spa launches its relaxing new branding
Posted by:
Ragdale Hall Spa
Award-winning Leicestershire Spa Ragdale Hall Spa are proud to announce the launch of their new brand. The rebrand has focused on customer experience and delivering a calming new look for the company that aims to be as relaxing for customers as dipping their toes into one of the six pools at the spa.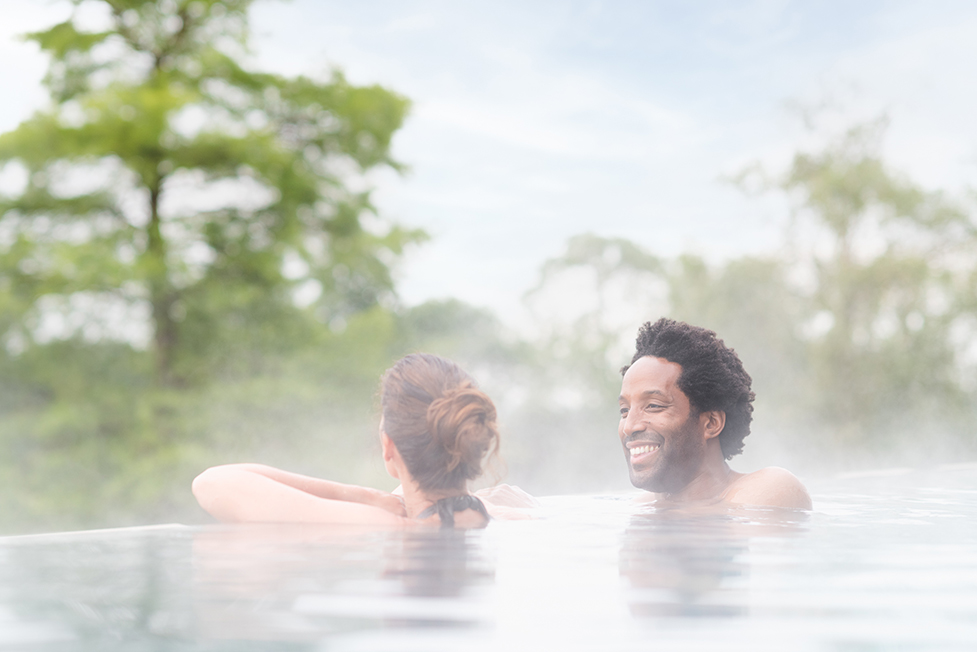 For over thirty years Ragdale Hall Spa has been privately owned and run by two families, whose focus remains to this day to give the best possible guest experience. Upgrades are consistently being made to the spa's spaces and services and the brand has been refined to reflect the relaxing guest experience delivered.
Phase one of the rebrand saw Ragdale Hall Spa's website, app, social media channels, emails and printed collateral being updated in line with their softer new look and considered tone of voice. Significant customer behaviour research has shaped improvements to the functionality of the website, helping to deliver a more user-friendly online experience, with a mobile first focus. The rebrand seamlessly marries a modern brand with a nod to heritage and celebrates what makes Ragdale Hall Spa unique; from the tranquil beauty of the surrounding countryside to the history of Ragdale Hall Spa itself.
Changes to the branding include a more neutral and earthy colour palette, natural icons incorporated into wallpaper inspired repeat patterns, and the use of clean yet traditional fonts. The introduction of playful crest, crowned with a Hare on the top, celebrates key aspects of the spa from the oak leaves and lavender that grow in the grounds, water flowing in the thermal spa and pools, to a nod to the past incorporating elements of previous branding including the summer house window.
Laura Cutts, PR and Marketing Manager at Ragdale Hall Spa said: "Our guests choose Ragdale Hall Spa because of our commitment to customer service and giving their relaxation time an exceptional quality. We are delighted to launch our new look brand which aims to improve customer experience and make every step of the user journey as relaxing as our spa".
Even though Ragdale Hall Spa may look a little different, rest assured, everything else is beautiful familiar. To see it all with fresh eyes please visit ragdalehall.co.uk or contact marketing@ragdalehall.co.uk to discuss press visits.
---