Aug 30, 2022
Ragdale Hall Spa launch their Expert Beauty Masterclass
Posted by:
Ragdale Hall Spa
The summer marks an exciting time as many Beauty Therapists enter the workplace after completing their Level 2 and 3 Beauty Qualifications. The impact of Covid-19 was felt greatly throughout the industry, and especially with training members who missed out on opportunities to gain confidence and work experience in an in-salon environment.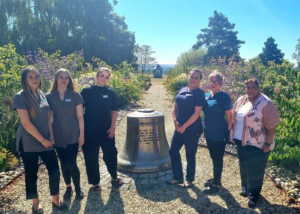 Ragdale Hall Spa puts training and developing those in the beauty industry at the heart of what they do and believe in giving back to an industry that gives so much. One way in which they do this is through ensuring newly qualified therapists are armed with the best and most up-to-date beauty knowledge and techniques to enable them in their new careers. To help them adjust to life in the salon, or spa, Ragdale Hall Spa have developed a comprehensive Expert Beauty Masterclass, specifically tailored for Ragdale College of Excellence Beauty Level 3 graduates.
This exclusive event is designed to enhance new therapists CVs and kick-start their beauty careers. The Expert Beauty Masterclass will be an opportunity to gain an understanding of retail, customer care and practical treatment tips and techniques, helping to prepare attendees for their first beauty jobs after college. The day includes refreshments, lunch and even time in the award-winning spa to relax at the end of the day. Every attendee will also receive an Expert Masterclass certificate to add to their CV.
Gemma Jackson Beauty Recruitment Supervisor said "'Ragdale Hall Spa is delighted to be offering this Expert Beauty Masterclass free of charge to students graduating this year. We recognise the last 2 years have been challenging times for the Beauty Therapy students to perfect their skills and be industry ready. We want to give a little back and share our wealth of knowledge to support them at the start of their career.'
For more information or to book your place call 01664 433027 or email either Gemma Jackson at gemmajackson@ragdalehall.co.uk or Lynne-Marie Benzie lynnemariebenzie@ragdalehall.co.uk
---