Look younger and feel healthier!

As the summer ends and our tan fades, it's time to think about looking after our skin and preparing it for the winter.
Although we all love to have a tan, it does prematurely age the skin so it is important to replenish moisture levels and start repairing any damage.
The ageing process is rarely kind and it is a little sad that we feel the need to fight against nature's way of showing we've lived a full and fun life. However, most of us want to look good and feel as healthy as we can and so I've asked Madeleine Pentelow, our Treatments Manager to recommend a selection of ways to minimise the inevitable effects of growing older. I will then tell you about my must-have recommendations for products in my Rose Recommends blog post.
Madeleine's Advice
Our skin is the first part of our body to show the ageing process through the outward appearance of wrinkles. While much damage will have been done in younger years, such as too much exposure to the sun, there is still a lot that can be done to make you feel good when you look in the mirror – without resorting to more drastic measures such as plastic surgery. The skin is an organ that needs feeding and respecting, as with any other part of the body, to make sure that it maintains its health.
Follow these top ten tips to give your skin the boost it deserves:
1. Drink plenty of water and avoid too much caffeine and alcohol – this will stop skin from looking and feeling dehydrated.
2. A premium anti-ageing face and body moisturiser is essential (see the Rose Recommends post). Ageing causes cell renewal to slow down which results in drier skin, so a good moisturiser will help to increase skin elasticity, making it appear plumper.
3. It is essential to exfoliate two or three times a week to remove dead skin cells. This will help absorption of moisturising products and will brighten skin which can become increasingly dull with age. Body brushing daily will also remove dead skin cells, increase circulation and help absorption of products.
4. A good anti-ageing eye, neck and hand cream are also well worth the investment as these areas age faster than skin on other parts of the body. (Try the Elemis Pro Collagen range).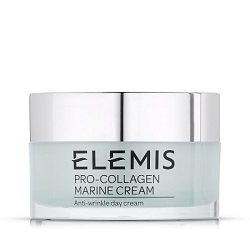 5. Good bust products are also worthwhile considering. If the bust slackens, it will pull down on the neck and in turn make it sag.
6. Use SPF daily, even in the winter. The sun causes more damage to our skin than anything else we are exposed to and the sun's UV rays can have a detrimental affect on collagen which strengthens the skin's elasticity. An SPF can also help prevent age spots.
7. Get plenty of sleep. A pale and dull complexion is one of the most obvious signs of insufficient sleep, along with bags under your eyes and dark circles. During sleep, your body repairs and renews itself. A healthy sleep pattern is one of the biggest keys to younger looking skin.
8. Reduce stress levels. Stress is one of the most common reasons why we feel run down and tired which has a knock-on affect on skin health. So make sure that you take time out for yourself and relax.
9. Stop smoking as this causes free radical stress on our skin as the smoke is absorbed and causes damage. Wrinkles will be more concentrated around the mouth because that is where the smoke is most concentrated.
10. Remember the adage that 'you are what you eat'. Nothing is truer for the state of your skin. If you are looking after your body with healthy eating and a balanced diet and regular exercise, this should shine through in your skin.