Following on from our Stay Forever Young post and Madeleine's advice, Rose recommends the following products:
Elemis Pro Collagen Marine Cream £76.60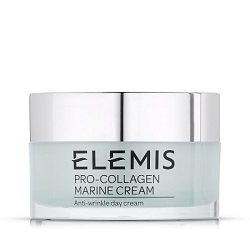 This is a great day cream and is clinically proven to reduce wrinkles by up to 78% and increase hydration by up to 45% after just 15 days. This has a non greasy consistency and can be used in conjunction with the Tri-Enzyme Range.
Elemis Pro Collagen Quartz Lift Mask £46.00
This cream mask is a mini face lift without the surgery. It uplifts the skin and helps to minimise the signs of ageing for a more youthful, firmer appearance. Use two to three times a week after cleansing but before using the moisturising products.
Clarins Super Restorative Tinted Cream SPF 20 £42.50
A moisture boost with a tint of colour. A younger looking you. This tinted cream comes in five flattering shades to create a beautiful, radiant, youthful complexion.
Clarins Satin Smooth Body Lotion £29.00
This product will keep your skin hydrated with its non greasy feel and gorgeous peachy scent – it's hard to resist.
Decleor Excellence De L'age Cream £92.00
For those ladies of 50 plus, why not drop a decade with this exquisitely soft cream which acts on the signs of ageing and leaves the skin soft, supple and luminous. With everyday use your skin seems regenerated, with renewed density.
And to top off the new you…
Leighton Denny Nail Polishes £11.00
Older women often go for a paler nail colour. However, bold, bright colours make hands look younger, simply because then draw attention to the nails instead of the hands.
Susan Posnick Colorflo £44.95
This is the finest mineral foundation with a SPF 26. You simply just 'brush and go'. This product will not clog to the pores or irritate sensitive skin. In fact, the ingredients are so gentle, you can apply immediately after all treatments. Once you have purchased your Colorflo at £44.95, you only need to replace with the refill at £21.95, you could even replace it with a darker shade for the summer. It's amazing, so give it a go!
Neom Luxury Organic Candles £35.00
With English Lavender, Sweet Basil and Jasmine.
A peaceful de-stressing scent that helps you gently relax and refocus. The perfect accompaniment for quiet times or the pre bedtime wind-down.
Also perfect for: mummy and baby time and those who are frazzled.
Winner of the Cosmopolitan Beauty Award for Best Candle!
NEOM Luxury Organics candles (previously known as Natural Magic) are made using only vegetable wax and pure essentials oils rather than synthetic fragrances so they burn without releasing harmful pollutants, toxins or soot. Remember, they work as well as powerful holistic treatments as you breathe in the scented air so it is best to burn them for 4 hours at a time. Each candle weighs one kilogram and has three wicks and burns for up to 55 hours (longer than standard premium candles).
Just a little extra tip which costs nothing
Regular exercise is as essential for healthy skin as it is for a fit body. Manually moving your facial muscles also whips your face into shape.
Facial massage has so many benefits, it increases microcirculation, getting blood and all the nutrients we need to our skin cells, it assists the movement of lymph fluid, which is our secondary waste disposal system and helps rid the skin of toxins. So have a go at it and don't forget to take Madeleine's tip and drink plenty of water.
All of the above products are available to purchase via mail order – call our Beauty Shop Team on 01664 434411 extension 303.